The Insider's Guide When Buying A Silver Bracelet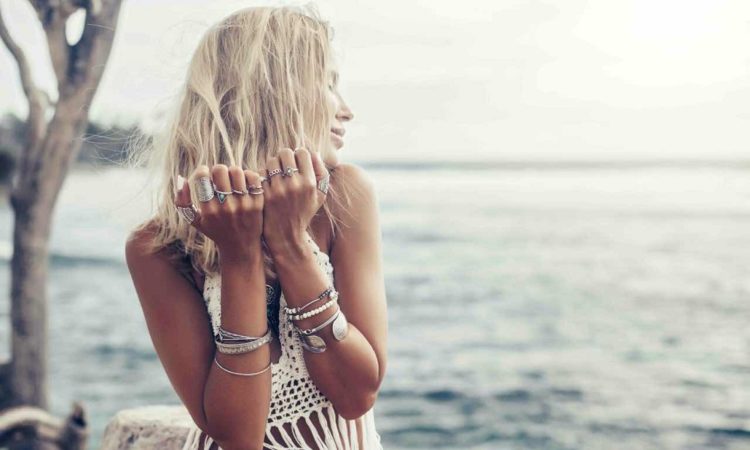 Your look can never be complete without a beautiful bracelet. The stunning bracelet can enhance your wrist look, and the jingle sound of the bracelet makes your presence special. The silver bracelet is available in both fashion and fine jewelry. You can look out for the bracelet according to the outfit, occasion, and budget. But, buying any jewelry whether, it be earrings, bracelets, necklaces, pendants, or anything can bring a risk of getting a fake product. These lookalike products feel so real that it is difficult to identify if it is original or not. These are some of the reasons to get the best bracelet for yourself. And to know about it before buying one. Take the time to choose the best silver bracelet for yourself that allows you to make a great impression. Let us first look at how to find the genuine silver bracelet for yourself.
How to choose the genuine silver bracelet for yourself?
1.  Company Reputation In The Market:
The more experience the designer has the better product option you will get. The fame of the seller can help you trust that brand and their designs.
2.  Quality:
If you are purchasing online, then look out for the material they use for manufacturing and check it with the product received. Also, check if the product is licensed.
Image Credit:  eandejewellery.com
3.  Categories Available:
If a company has a reputation in the market, then they should have a variety of choices. Like it should be available in every kind of silver or gold bracelet jewelry. A good company will have all these categories for you to choose from.
4.  Customer Service:
Look for the customer service and check if they can help you to create a customized silver bracelet design. The customer support should be helpful and always available to help you with the return and exchange terms and policy.
How to find a suitable bracelet for yourself?
1.  Check The Width Of The Bracelet:
The width is an essential factor when choosing the width of the bracelet as it contributes to the overall look and feel.
2.  The Fit Of The Bracelet:
Your choice is more important to look for the perfect fit. Some prefer it tight while others like a bit loose fit. Try to seek professional help that can guide you to choose the right fit for the silver bracelet.
3.  The Durability Of The Product:
Look for the warranty of the bracelet and how durable it is. You won't like a bracelet that will break off after the first use itself. Looking around for various jewelers can help you to get the most durable bracelet.