The Charm of Modern Chandeliers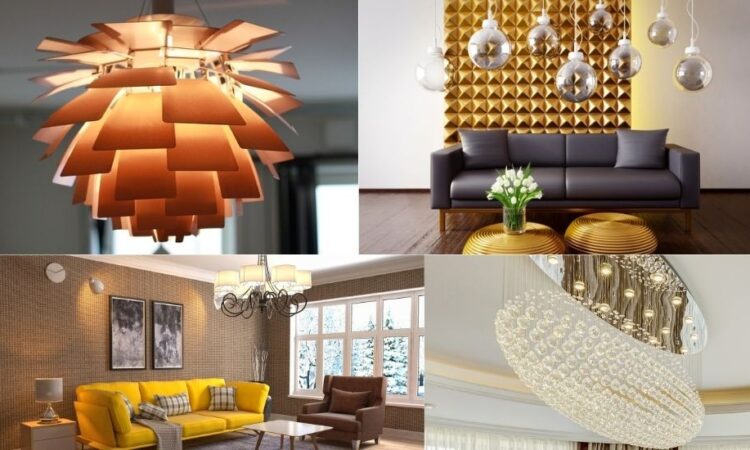 When it comes to designing a luxurious space, nothing adds more glamour and grandeur than a modern chandelier. Whether it's a statement piece in your living room or a centrepiece in your dining area, chandeliers have the ability to elevate the aesthetics of any space and add to its ambiance. And when it comes to contemporary chandeliers, bespoke designs are the perfect way to add a personal touch, making it truly one of a kind.
Defining Modern Chandelier
A modern chandelier is a contemporary take on the classic chandelier design. Unlike traditional chandeliers, which usually feature ornate designs with intricate details, modern versions have a sleek and minimalist design. They are often made from unconventional materials, such as glass, chrome, or steel, and incorporate unique and eye-catching forms.
Custom-Made for Your Space
One of the best things about modern chandeliers is that they offer a wide range of customisation options. From the materials used to the shape and size of the fixture, there are ample opportunities to personalise your chandelier to fit your home's aesthetic. Whether you want a chandelier that makes a bold statement or one that fits into a specific area of your home, bespoke modern chandeliers offer the flexibility to meet your unique requirements.
Brighten Up Any Space
A chandelier is not just a lighting fixture; it is more like a piece of art that sets the mood and provides a specific ambiance in a room. It adds a touch of luxury, glamour, and elegance. Modern chandeliers can transform any space into a delightful and stylish environment with their unique designs and illumination. A chandelier's design and lighting source can dramatically change the look and feel of a space, making every corner of it stand out.
Luxury Finishings
Apart from the design and illumination, luxury finishes of the chandelier also add to its overall appeal. The combination of high-quality materials and superior craftsmanship of a hand-made chandelier is difficult to replicate and spells elegance in every sense.
The Benefits of Bespoke
Making an investment in a bespoke chandelier has numerous advantages. Choosing a custom-made chandelier will ensure that the design, lighting, and materials used are perfect for your space, creating an environment that appears refined and harmonious. Above all, personalised chandeliers allow you to reflect your personal style, making your home unique and individual.
In conclusion, modern chandeliers are the perfect addition to any luxurious space in your home, adding elegance and beauty. A bespoke chandelier, in particular, can add that special touch, making it truly one of a kind. Regardless of whether you want a low-key fixture or an eye-catching statement, custom-made chandeliers have the design and style to meet your needs. Invest in a piece that helps you create your dream interior while being a piece of art. Get in touch with bespoke chandelier designers to make your living space look like a work of art.