The Best of Washable Rugs for You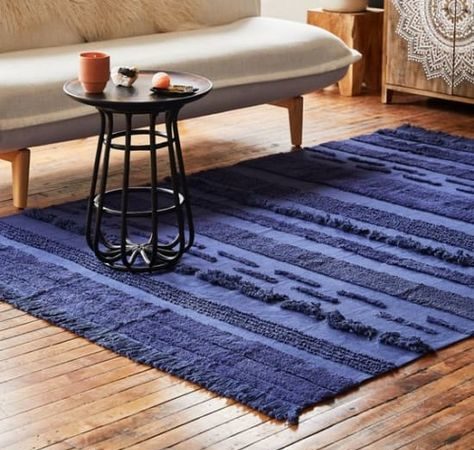 Washable custom rug is a soft, fluffy-looking long pile rug made of polyester fiber and a non-slip latex base. Available in seven different colors, among which you can find blue, gray, beige, ivory, lilac, pink and white. All of them with a powdery touch that makes them the latest pastel colors. Your living room will look great and maintaining a carpet has never been so easy.
Below here are the characteristics of these unique rugs, which will provide that comfort that you long for in today, in addition to an unmatched style.
Machine washable at 30º maximum.
Composition: 100% polyester.
Do not use spin.
Hair height 28 mm.
Non-slip base.
Possibility of making custom rugs up to 2 meters wide for the length you prefer.
As for decoration, do not miss the decorative tips that are below to combine these very special long pile rugs.
Decor
The Shaggy effect is here to stay. And it is that a long pile carpet brings warmth to a home. And if it can be washed in the washing machine, it becomes the perfect ally of the home. It is also very stylish and combines with many types of decoration. In this case, it is about the washable long pile rug.
Nordic style
Do not hesitate, if you are a lover of Scandinavian decoration. If you like white environments, wood, large windows, this rug is yours. And it is that the long hair that this carpet has given that polar aspect and brings a lot of comfort and warmth that everyone demands in the coldest months of the year.
Its range of colors will be great with white and wood. So a good parquet, flooring or vinyl floor that mimics wood. Today there are economical and practical options to have a beautiful "wooden" floor, so get yours. White walls with some collage of pictures or photos. A Scandinavian style dining set in white and light wood that will always look great.
All possible combinations of Scandinavian decoration
The best of the Nordic style, in addition to its feeling of space, that its colors do not tire or go out of style, its elegance, etc. It is that it is combinable with any other style. So if you like the ethnic style you can put ethnic elements and give that bohemian touch. Whether from your trips, from craft stores, gifts or pieces purchased online. If instead you are more antique and you like vintage style. You can put some chandeliers, more classic furniture and some paintings from the 17th century. If you're so opposite of style contemporary and you like eclectic spaces, where you can combine styles, abstract art etc. Do not hesitate, include a sofa in a bright color and put an abstract painting that captures the attention of the main wall of the living room.
There are thousands of combinations, so decide which is yours. Create a cozy, soulful atmosphere and don't forget to put the finishing touch on custom-made shaggy washable ruggable rugs. You will conquer anyone who walks through the doors of your home.