Guide to Choosing the Best Cotton Bedcovers for Summer 2021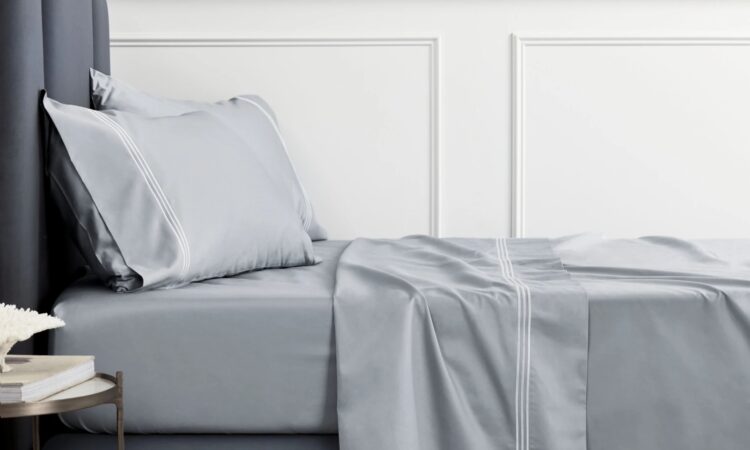 Summers are here! This means that you need a bedroom makeover. And, the most critical change needed in the bedroom is your bedding. You wouldn't want your bedding to be the reason for messing with your sleep.
Hence, it's time you put away your winter bedclothes and turn to summer-friendly comforting bed accessories.
We have the most efficient guide that will help you pick out the best cotton bed covers for summers.
Read ahead to know all the tips and tricks for choosing a comfy and eye-pleasing bed cover for summer.
Related Products:
Fabric Is Fundamental
Choosing suitable fabric is essential for comfy bedding. But, apart from comfort, did you know that your fabric preference has a lot of weight on the appearance of your bedroom too. It can make or break the aesthetics of your room.
Hence, if you want both comfort and beauty, then buy bed sheets in cotton fabric. Cotton is perfect for summers. The breezy, cooling and hypoallergenic properties of cotton make it an excellent choice. Moreover, cotton also accents nicely with other home furnishings while adding definition to the room.
Thread Count
The thread count of a bed cover is indicated by the number of threads used. It is said that the higher the thread count, the higher the quality of the bed cover.
However, you must keep in mind that too high a thread count is a poor choice for bedding accessories. A very high thread count has a stiff texture and also feels heavy.
Hence, the perfect thread count range is 250 – 550.
An excellent and breezy bed cover is necessary during summers; hence a 350-500 thread count is ideal.
Size
If you're buying bedcovers online or in person, don't forget to check the bedcovers' size, whether you have a double bed or a king-size bed or a single bed. You must have the exact measurements with you. Additionally, don't forget to check the size dimensions of the cushion covers too.
Prints & Colours
Create a perfect summer vibe with playful and bright colours for your bed covers.
If you have patterned wallpaper, choose a solid colour bed cover or a minimal floral print. But don't go too overboard with the print, as you already have prints on the walls.
If you're too confused with what colour to pick, go for the classics, i.e. an off white or egg white shade. It is simple yet elegant.
If you have a plain wall, you can go a little heavy on the prints this time. Motif and traditional print is just the vibe you need in summer.
Return Policy
Look out for the return and exchange policy when buying bed covers online.
There's always a possibility of things going south. And, if the bed cover, once delivered, doesn't meet your expectations, then you'll be stuck with it if the place you bought it from has no return or exchange policy.
Hence, double-check their terms and conditions before you click on buy.
Now, you're all set to buy a perfect summer bed cover.
However, are you wondering which brand will meet all the above criteria?
Head to Portico India!
Portico India is my all-time favourite brand for all kinds of bedding accessories. They have a plethora of prints and colours in all sizes. Moreover, their bedding feels super soft and comfy and is affordable too. Check out their collection if you want high-quality bed sheets, bed covers, comforters etc.
Happy Online Shopping!