Emerging Trends for Online Grocery Shopping in 2021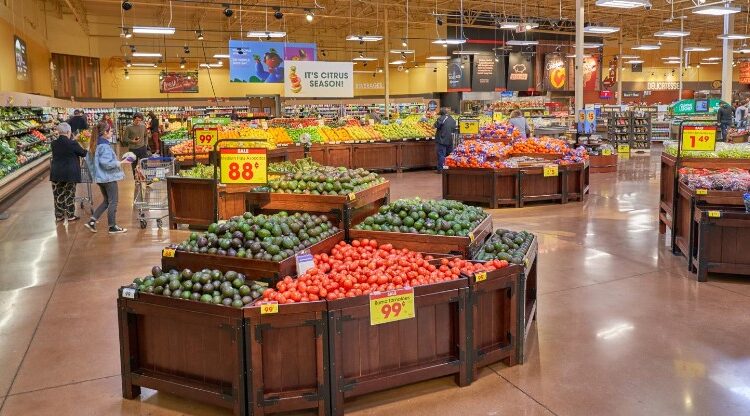 Grocery store – the one thing we can't imagine our life without! Online grocery shopping has gained tremendous popularity in the year 2020; partially due to the Corona pandemic. However, this trend is not going to stop in the coming decade and as per experts, the competition is expected to see a new high.
Read below to know some path-breaking trends in e-grocery shopping in the year 2021:-
Voice recognition is going to gain maximum popularity in the coming years. In the age of Alexa and Siri, we don't feel like typing anything and hence online grocery shopping experience shouldn't beany different. Grocery shopping app developers are trying to get the perfect amalgamation of audio and visual technology in the year 2021.
Social commerce means giving customers the power to shop via social media platform instead of visiting a third-party website. The year 2020 introduced us to Facebook Market and we even saw a partnership between Shopify and TikTok. Sellers are making use of Instagram and Facebook to wider their reach.
Subscription shopping was introduced to simplify recurring purchases. Many companies are using it and users even get subscribed items at discounted prices. This trend is going to blossom in the year 2021 as per online grocery shopping experts.
Innovative delivery options
In this cut-throat competition era, most e-grocery stores are getting ahead of the competition with innovative delivery options. Have you heard of 'direct to fridge' online grocery delivery? Via this option, the delivery man enters the home and puts the groceries directly into the refrigerator. This whole process is monitored via home surveillance cameras and hence the threat of stealing is eliminated.
Some companies have been gaining popularity as they ensure timely delivery of goods at sunrise at your doorstep, provided you placed an order a minute before midnight. Apart from this, grocery stores can increase the warehouse in prime locations just like Amazon to provide one or two-hour delivery services to stay at the top of their game.
Immunity boosting products
As per a survey, six out of ten global customers searched for immunity-boosting food and beverages as their concern about immunity showed a significant rise during the Corona pandemic. Thus, it is predicted that such immunity-boosting products will play a significant role in the year 2021 also.
Lastly, due to Corona, customers want to get additional details about the planting source of food, processing, packaging, shipping, and inspection. If an online grocery shopping application can provide such customized details then it is expected to become a customer favorite within no time.
Online grocery shopping apps help bridge the gap between physical grocery stores and customers. Customers are usually impatient and expected a seamless browsing experience. However, keeping an eye on the trends given above will help sellers to get ahead of their competition while providing the best services to their valuable customers.
If you are looking for Indian grocery store online in London, Ahnik can be a great place to visit.