ESSENTIAL EQUIPMENT TO GO FOR A GHOST HUNTING ADVENTURE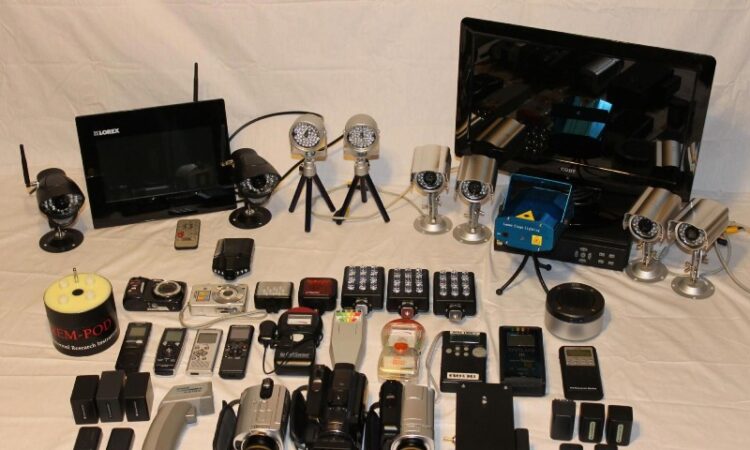 Are you a fan of paranormal? If yes, then you must definitely have planned at least one ghost hunting adventure trip with your friends. This happens usually when you are having a night out at your friends place discussing stories of ghost encounters you may have had in your childhood. I assume many of the readers reading this article may also have tried to play with Ouiza boards, seeking answers from the spirits around you. Or if not, at least the thought would have crossed your mind for once.
For some people going on ghost hunting is an adventure. But this again can be classified into two categories of people. One are those who are full-fledged believer in the spiritual realm.They want to know more about the other world that exists beyond the reality. Others are those who are just hardcore skeptic looking for some spooky fun. Eventually both the categories reach to the same conclusion, which is conducting a paranormal investigation.
A paranormal investigation can prove to be very dangerous at times. Hence making a mistake can make you pay for a lifetime. Before beginning your adventurous trip you have to be sure that you have the right ghost hunting accessories.
Yes, you read it right! There are some essentials that you must keep in mind to take with you when you are going for a ghost hunting trip. Now a days ghost hunting accessories are available easily on various website. You just have to choose the right one according to your need.
Here is a guide that will help you to make a list of all the essential items you need to carry with yourself for a paranormal investigation.
Flashlight: You may have seen in many movies and series that people who go for a paranormal investigation always carry a flashlight. But in spite of this, people usually overlook this item. The flashlight serves a very important purpose. It not only helps you navigate your way through darkness, but also helps you read the historical markers or passages that comes your way.
A pen and a notebook: Carrying a pen and a notebook can be very useful. These items are very essential when you want to keep a note of your stops at these haunted locations.
Smartphone: Having a smartphone with you at haunted locations is a smart move. Smartphones can give you assistance in many ways. Like it can give you an extra flashlight, camera and a digital recorder. Plus in case of any emergencies you can call someone for help.
Camera: You might reckon, that why do you need a camera when you have a smartphone? To answer this question, smartphones does not have a real night vision or infrared capability. You have to use the flash function to see anything in the dark images. Hence taking a camera that has infrared capabilities will make your work easy and you can shoot videos in dark place without needing a flash or a light.
Two- way radios: Connecting with your partner while you are in haunted place can be made easy if you carry a two- way radio with you. Make sure that you select the one that reaches up to at least two miles.
There are some more ghost hunting accessories which might be useful for you in your investigation. Those are:
Digital audio recorder
Headphones
EMF gauge
Digital thermometer
Thermal camera.
Paranormal investigations can be dangerous. Even with these ghost hunting accessories as well. So you must be very careful will you are on your investigation trip.