Piercing Jewellery – Questions That You Need To Ask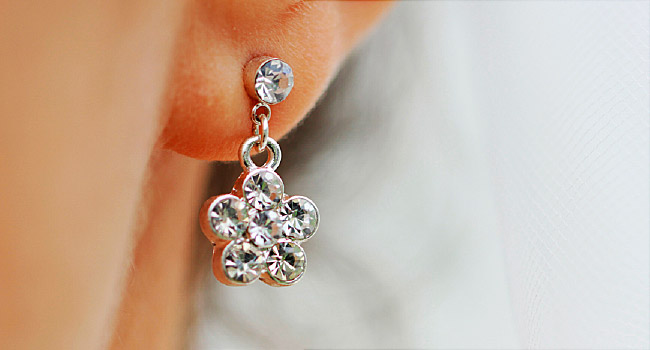 Asking the right questions will help you find the best body piercing jewellery online. Everyday hundreds of people order their body jewellery online but not all of them are equally happy with their purchase. At the same time, we should also take note that a good number of customers that buy body pierce jewellery online are happy with what they get and with the overall shopping experience. Here are some of the basic but important questions that you need to ask when buying the right body piercing jewellery.
The first question to ask is whether the body jewellery that you purchase will suit you. Just because the jewellery looks good in the online gallery it does not mean that it would automatically be good on you. Selecting the right styles and designs based on your body shape or the shape of your face is important. It may take some time to spot such jewellery but it is worth taking that time or else you could end up regretting your choice because what you picked does not suit you.
Are you purchasing your body jewellery from a credible store? The credibility of the online store is important because the overall quality of the products you order and the shopping experience will depend on the store you select. Look for stores that have some history. If you choose to go with a brand new store, you will not have any history to check on their reputation or credibility.
What are the returns and exchange policies of the online store? Before placing the order, you need to check whether the product you are purchasing is eligible for returns or exchanges. These policies could vary from product to product. For example, in case of general jewellery, they might accept returns even after the packaging is opened. However, this may not be the case with pierced jewellery. The online store will accept returns only when the product is returned in sealed condition in their original packaging. Therefore, it always helps to learn about these terms and conditions before ordering your jewellery to avoid later regrets.
Is the body jewellery you are ordering in stock when you are placing your order? At times, some of these stores fail to update their inventory status. Only at a later stage after paying for the product and placing the order, you will learn that a certain product is out of stock. You need to either wait for the chosen model is made available or you need to ask for a refund. This could prove to be a frustrating process. Moreover, you may not have the body jewellery you wanted when you actually wanted it in case you are ordering your jewellery for some special occasion.
Before you order your pierced jewellery online, make sure that you have addressed all the above concerns to ensure a smooth shopping experience. There are a number of good stores out there ready to deliver the best quality body jewellery and you just need to know where to look for them.