How to Make Money With Watches?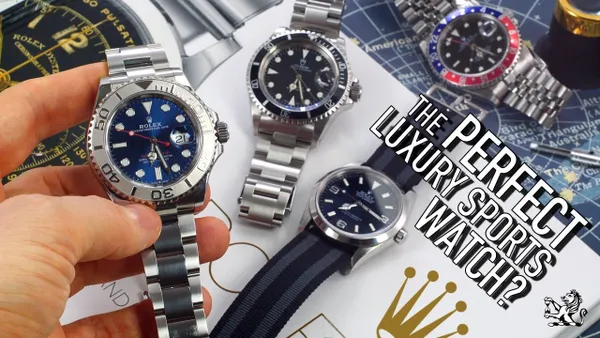 Whether you're new to watch trading or a seasoned veteran, there are several ways to make money with watches. But what does it actually take to get started?
The first step is to understand the market. Visit forums like Rolex Forums, eBay and TimeZone to gauge what pieces are wanted.
1. Buying
Buying watches is a great way to make money. However, like any other business, it can be risky. You may not make any money, or you might lose a lot of it. So before you start, be sure to set your budget and have a realistic idea of how much you can afford to invest.
It is also important to know what watches are worth, and where they stand in the market. You can do this by looking at auction results, watch websites that list prices, and resale sites such as eBay and Chrono24.
One way to make money on watches is by buying from people who are trying to sell them. These people are known as "pickers," and they are a great source of cash. They know what watches are worth, and they often have lots of them.
Another way to make money on watches is to buy them from people who want to sell them for a lower price. This can be a good strategy for prestigious brands, such as Rolex and Patek Phillipe.
Ideally, you should try to purchase a watch at 30 percent of its retail value. This rule applies mainly to high-end brands, but it can apply to many other watches too.
If you are new to the watch world, it is a good idea to buy a few watches from different people and try to negotiate them down. This will help you to improve your negotiation skills and understand the difference between fair and unfair deals.
There are many ways to buy watches, but the best way is to find a trustworthy dealer who can provide you with a quality piece at a reasonable price. This can be done online or in person.
When you buy a watch, be sure to keep a record of the transaction, such as receipts and photos. This can help you avoid a lot of problems later, as well as save time and hassle when you come to sell your watch.
You can also get a watch serviced from an authorized watch dealer if you are considering selling it in the future. This can help you avoid problems later, and it can be a great way to increase its value as well.
2. Selling
Selling watches can be a great way to make money. The market for watches is incredibly fluid and watches can experience spikes in value as fashion changes. This means that you can snag a watch that is currently out of style and resell it at a profit.
There are many ways to sell watches and you should take your time to do research before listing a watch for sale. This will give you an idea of the value of your watch and help you set a price that is fair to both you and the buyer.
One of the best places to sell watches is through online auctions like Worthy. This will allow you to get a better price for your watch and the process will be quicker than other methods. You can also sell your watch to local sellers or pawn shops to earn cash.
Another good option is to list your watch on forums. These are a great place to sell because they don't charge a fee and you can get feedback on your watch quickly. This is especially helpful if you're looking to get rid of a specific watch from your collection.
A final tip to keep in mind when selling watches is that you should never overpromise on the price of your watch. Most sellers will set a minimum acceptable amount that they will pay for your watch and you should always negotiate within that range. This way, you can avoid losing money to over-sellers.
If you're selling a watch that is more than a few years old, it may be worth getting it appraised by a professional. This will ensure that your watch is worth the asking price and you can be sure it is in good condition.
There are also many different places to sell watches online. These can include pawn shops, local watch buyers, eBay, and other websites. Each of these options will have their pros and cons and you should consider the ones that are right for you.
If you're a beginner, it's best to start small and test out different methods before you decide on the best option for you. This will help you build your reputation and learn what works for you. It will also give you the opportunity to see what kind of sales your business can generate.
3. Brokering
Brokering is a method of buying watches from watch dealers or selling watches to watch dealers. This is a great way to diversify your profits, and it also helps you build connections in the industry. This will help you make more money in the long run.
First of all, you need to understand the market. The best way to do this is to join forums like Rolex Forums and eBay, where you can get an idea of what pieces are moving and which ones are not. This will help you determine what kind of prices they are asking for, and it will give you an idea of the demand in the market.
Next, you need to start forming connections with pawnshops and watch stores that are willing to buy watches at a lower price than the market value. This will allow you to earn a quick buck on your luxury watches while waiting for the right buyer to come along.
Finally, you need to build a network of watch dealers and jewelers that will trust your company with their timepieces. This will increase your profit in the long run and will also make it easier for you to sell the timepieces that you do have in inventory.
Another way to make money on watches is to sell them to people who want them but do not have the money to buy them new. You can then earn a commission on each sale, and you can also use your expertise to help buyers find a watch that will suit their needs.
The biggest thing to remember when dealing with these types of people is to treat them fairly and not try to take advantage of them. If you are not careful, you can end up losing your customer and their money.
If you are a good dealer, you will have a good understanding of the value of each watch and will be able to determine what price to offer your customers. This will make it easy for you to sell your customers' watches, and it will also reduce the risk of you making a bad deal.
4. Repairing
If you have a passion for watches, you may want to consider repairing them. Watch repair is a profitable business, especially if you have the skills and experience to do the job well.
Some people are hesitant to get watch repairs done because they think that it will be more expensive than replacing the watch. However, a professional will know how to properly repair a watch so that it will continue to function well for many years to come.
Most professional watch repair services offer a variety of different repair options, including replacement of watch batteries and cleaning. These types of services are essential to the health of your watch and can save you a lot of time in the long run.
Another benefit of repairing your watch is that it will help maintain its value. Replacing a watch with a new one can cost a lot of money, and it will also remove some of the sentimental value that you might have invested in the watch.
While some mechanical watches are relatively easy to repair, others can be more challenging to work on. Quartz watches, for example, require a lot of complicated work and can be difficult to understand for a novice.
If you want to become a professional watch repairer, you can enroll in a course that will teach you the necessary skills. These courses can last up to three years and include hands-on training with real watches.
Once you have the training, it's time to start getting clients for your business. It's important to get a great location and advertise your business in local areas. This will attract people in your area who need their watches repaired.
Creating awareness about your business will help you build a strong customer base and make your business stand out from the competition. You can also advertise on social media to reach your target audience.
Whether you are looking to start a watch repair business or are interested in adding this service to your existing retail company, you should learn as much as you can about how to do it. This will help you decide on the right type of watches to repair and how to do them effectively.