5 Premium Gift Set Ideas For Tin Anniversary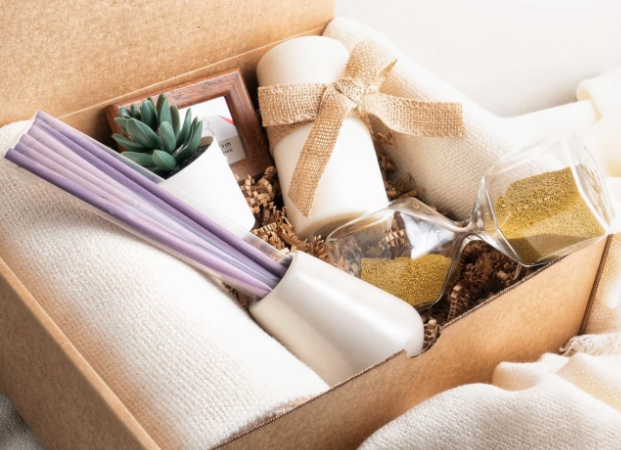 They say that 10 years is a milestone and this achievement deserves a celebration! However, you want to choose just the right gift for this important occasion. You want something that will show how much you appreciate your beloved one and how you appreciate the years of happy union. 
A traditional anniversary gift would be something like a gorgeous jewelry set or a luxury watch box of your choice. Your partner would appreciate the personal touch and this gift will always remind them of you. But if you want to add an additional touch of personalization and go for tin-inspired presents, these surprise gifts would be the perfect choice for you.
Coffee Box
A coffee box will be a great present for your partner especially if he or she is a coffee lover. You can take an empty tin and make it more special by covering it with some nice wrapping paper or cover it with a custom-made label.
Perhaps, you can try to give her a Jack Daniel's Coffee premium gift set for a unique surprise! This gift set is the perfect combination of fine bourbon whiskey and premium coffee. You will surely be remembered by your partner with this special present in a tin box.
Personalized baking tin
Does she loves baking? Does she have a hobby of making cakes or cookies and decorates them with tiny figures of flowers, animals or cute characters? You can have a baking tin custom-made by the engraving shop or you can draw her favorite character on it instead.
Tin Photo Frame
Tin symbolizes a long-lasting union and it can stand as the perfect sentiment of your anniversary. By creating a photo frame by yourself, you can customize it with a photo of your choice. It would be something unique and sentimental to remind you of each other. Choose a candid photo that expresses a natural and beautiful bond between you.
May be your first photo as a couple taken by yourself or it can be a professional photo. Just make sure that it is a meaningful photo that shares the sights of your first date, hike, or trip together.
Tin Pen Holder
Wanna go a little bit fancier with the gifts? Choose a sentimental tin pen holder from a stationery shop. You can engrave any message or quote of your choice and hide it in the holder.
This simple yet classy gift is all about love. Your partner can place this pen holder in the office or the home. The message of love will bring a smile and thoughtfulness over her face every time that she sees it.
Tin Candle Holder
A tin candle holder can add a decorative touch of your anniversary and also serve as a pretty decoration in your home. You can make it by yourself or visit an online gift store. They can provide a variety of custom-made anniversary gifts for tin enthusiasts. Not only that, they may also suggest other items you can add on your gift box to make it more special.
Marriage is a long journey of love and trust. It can be tough, but it is also a chance to experience growing love and friendship with your partner. Celebrating these milestones with meaningful gifts will show your appreciation of each other and the years of companionship you have shared.