Choosing a Stone for Your Custom Engagement Ring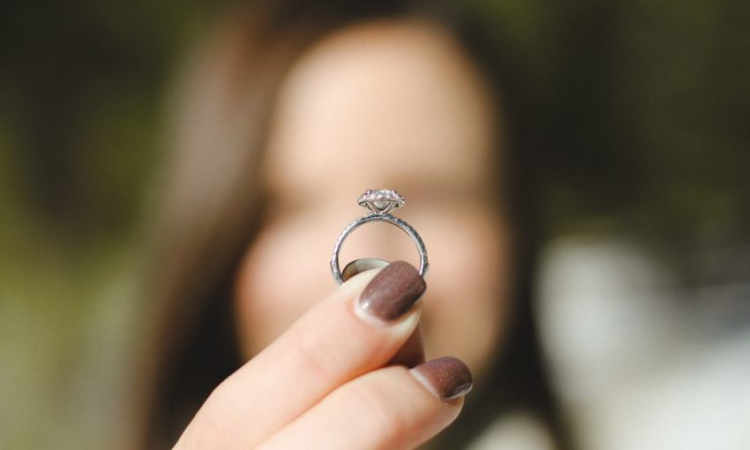 Diamonds are a great choice when you decide to build your own engagement ring. They are timeless, and you decide on the cut, color, clarity and carat. But not everyone wants a diamond. Maybe you want your birthstone, or perhaps there is a color or particular stone that reflects your personality. if the goal is to create an engagement ring that truly reflects you or your relationship, consider other stones that will truly set your ring apart.
Ruby – Rubies are a brilliant red and are sure to stand out against light or dark bands and settings.
Onyx – While people typically think of the rich black onyx that adds a sophisticated touch to any ring, it is also available with bands of colors and even in red.
Pearl – A pearl adds a classic touch when you build your own engagement ring. You may choose to use a family pearl or have your ring and its setting made to match a necklace that has been in your family for generations.
Emerald – True emeralds are a rich green, a color that is sure to make your engagement ring stand out.
Sapphire – Sapphires come from the same mineral, corundum, as rubies, but are blue because of very small amounts of impurities in the mineral. These impurities might also result in what are known as fancy sapphires, which could be yellow, green or other hues.
Amethyst – The various shades of purple in amethyst stones give you a variety of options in putting the finishing touch on your ring.
Topaz – Natural topaz comes in a variety of colors, and the stone takes easily to treatment to achieve shades such as the blue most people think of. Topaz is a great choice when you are keeping your budget in mind.
Combinations – There is not rule that states that your ring can only have one stone, or that multiple stones have to be of the same color or type. One of the reasons you chose to build your own engagement ring was to set it apart and have it reflect you and your relationship. At the end of the day, the most important thing is how that ring makes you feel.
Talk to your jeweler before you make a final decision on how to build your engagement ring, and ask which stones are available. There may be some that you didn't consider that are exactly what you are looking for. Be sure to also explore different settings and metal types as well. At the end of the day, the most important thing is that your ring makes you happy.