5 sites where you can buy stunning jewelry for your loved ones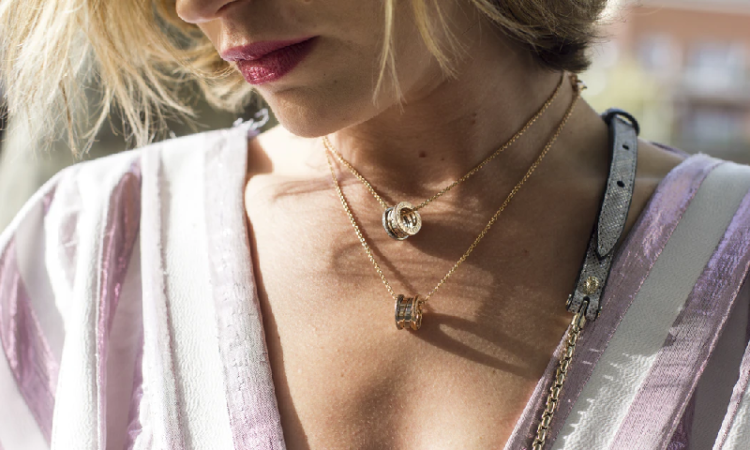 With many malls shut across the United States as part of measures to fight coronavirus, it is harder than ever to buy the jewelry you want. Whether you're thinking of proposing to your girlfriend or simply want to buy something special for your mother or daughter, the good news is that e-commerce firms are continuing to operate as per usual, selling necklaces, bracelets, and more for consumers to buy around the world. But how do you find the right store for your needs? Below, we've rounded up five of our favorite online jewelry websites.
Etsy
One growing trend in the world of jewelry gift-giving is personalization and handmade bespoke pieces, and that's exactly what you'll find on the popular shopping site Etsy. Find a seller who can make something your partner would love, commission them to work on a one-of-a-kind piece, and pay them for their time and craftsmanship. Warning: you won't be able to return the item if your partner doesn't like it or it doesn't fit, so measure that finger!
Amazon
Yep, we're serious. Amazon may be your first port of call for toilet paper and other household goods, but it's also a good place to shop for jewelry. Not only is there a wide range to choose from, with more than 200,000 jewelry items in stock at our latest count, but they offer Prime delivery, so you don't have to worry about waiting in for a parcel for days on end. Pricing for products is also more competitive than on some independent jewelry websites; a real bonus!
If you're looking for a piece of traditional Irish jewelry to give to your loved one, then you can't go wrong with Celtic Cross jewelry. For over twenty years, this Dublin-based company has been shipping the finest handmade Irish Celtic cross jewelry from their store in the heart of the city. All of their Celtic jewelry is handmade in Ireland and hallmarked at the Irish Assay Office in Dublin Castle, which adds a real sense of authenticity and makes a gift memorable.
Pandora
For those who want to buy a loved one a piece of jewelry but have no idea on what to get, you cannot go too far wrong with something from Pandora. Their bracelets are hugely popular and aren't too expensive, and they also offer gift certificates so your recipient can choose their own jewelry if you're simply stuck on what to get them. They also host sales on their website regularly and you can pick up some real bargains, so add it to your bookmarks.
Tiffany & Co
If you've got a bigger budget and want to buy a bracelet or ring for a girl, then you know who to turn to. Tiffany & Co have more than 180 years of experience crafting the highest-quality jewelry for women around the world, and every piece is manufactured here in the United States. Indeed, you'll pay more for something than you would at another store, but you'll experience a more luxurious shopping experience and put a smile on your loved one's face.
There you have it. Do you recommend any other jewelry websites? Let us know on social media and check back soon for more advice and suggestions from the real jewelry experts.